Cannabis and COVID-19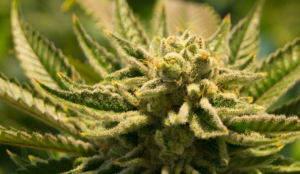 Cannabis and COVID-19
While we have observed a decrease in deal activity (particularly in the area of real estate), I have worked on two deals over the past week in the legal cannabis sector, one for a client in Delaware and another in Texas.  Legalized cannabis has the greatest potential to provide a source of tax revenue that will be so needed by every level of government to fund the COVID bailouts.
Wiederaenders Law Firm, PLLC has represented legal cannabis businesses since 2010, when we represented a California medical marijuana collective and I served as a member of its Board of Directors.  Since then, we have paid particular attention to this growing sector of the economy.  We intend to update this page from time to time with articles focusing on how the COVID epidemic and the unprecedented bailout spending by our government will accelerate the legalization (and taxation) of not only medical, but recreational cannabis.
Coronavirus Could Accelerate US Cannabis Legalization
US cannabis CEOs say coronavirus crisis will speed up legalization: 'We have been deemed essential'
Cannabis CEOs optimistic about legalization after businesses declared 'essential' during coronavirus pandemic
New Mexico Governor Says Legal Marijuana Revenue Could Have Offset Coronavirus's Economic Hit
Cory Booker Calls For Federal Marijuana Legalization Amid Coronavirus
Experts say marijuana legalization could alleviate Texas economic losses from shutdown
SEC Announces COVID Form ID Notary Relief
SEC Announces COVID Form ID Notary Relief
To file a Form D for an exempt offering under Regulation D Rule 506, you must first register for access to the Securities and Exchange Commission's online EDGAR filing portal by filing a Form ID with the SEC.  The Form ID is a simple form signed by the president of the issuer providing certain basic identifying information about the issuer, but one of the requirements to the form is that the president's signature must be notarized.
Under the current conditions, the SEC is temporarily waiving the notarization requirement.
Stay safe everyone! #openforbusiness
Estate Planning and Investment Advice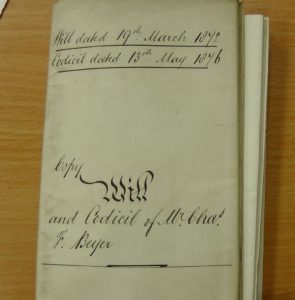 Please contact me for your estate planning needs. I also can offer limited investment advice and asset management consultation as services incidental to my legal services.
I don't normally advertise these services, but they certainly are available through my firm. I'm encouraging everyone to take time during their quarantines to get their personal finances in order.
My firm is offering a special FREE consultation. We normally charge a minimum of $500 for 1-1/2 hours of attorney time, but with this special, we are offering 1/2 hour of attorney and/or paralegal time for FREE.
Contact us today!
Blog Archive